Thailand, located in Southeast Asia, has some of the most beautiful beaches in the world, each with unique characteristics that make it stand out from the rest.
Whether you're planning an adventurous getaway with your family or looking to relax on your honeymoon, you'll be able to find the ideal beach in Thailand, no matter what you're looking for.
But are Thailand Beaches Safe?
Yes, and Thailand is Safe. Of course, they are unless you do something stupid, perhaps late at night. Or upset any of the locals. You are in the land of smiles, so don't look for trouble; trouble will not come looking for you.
If you get the rabies vaccine, you still need after-the-fact shots. Children are believed to be at higher risk for rabies and sea snakes as they tend to communicate with canines and animals more and may not report a little scratch or bite to their parents.
What Is The Best Beach In Thailand?
Most people wonder; are Thailand beaches safe? Most Thai beaches are safe, and if there is a problem, there are warning signs.
Here are the best and safest popular beaches in Thailand that you can choose from to make your vacation memorable and stress-free.
Nai Harn Beach, Phuket.
Located on Phuket Island, Nai Harn Beach is a long stretch of shoreline that is great for beachgoers who enjoy privacy. This white-sand beach has clear waters, although swimming isn't advisable here because of the rip currents.
In addition to swimming on this west coast beach, Nai Harn is popular among snorkelers as it's known to have abundant marine life in its waters. Visitors can also expect to see sunbathing and surfing here; however, there are a number of resorts you can find within.
Pattaya Beach
Pattaya is one of Thailand's most popular tourist destinations and draws visitors from Asia, Europe, and North America. The city boasts a wide array of fun activities — including water sports such as Jet Ski and parasailing.
If you want to avoid loud bars but still want to mingle with tourists and ex-pats, there are plenty of cafes where you can relax with live music playing in the background. 
Sometimes, this beach is crowded, but an ideal place to enjoy strolling the promenade area or the crescent coastline. However, you can visit the place when the weather is fine, and a few tourists from March to May.
Freedom Beach, Phuket
Are Thailand beaches safe? Phuket is one of Thailand's top tourist safest spots, and it's hard to miss: it boasts plenty of beautiful beaches, all at very affordable prices.
Freedom Beach is one of the Phuket beaches and a must-visit while you're in Thailand. The price of food and drinks can be high on vacation.
Still, many restaurants along Freedom Beach offer free WiFi service, meaning you can stay connected with your friends and family back home. At the same time, you enjoy your time relaxing by one of Phuket's many inviting beaches.
Freedom beach is suitable for a short hike, and the best time is from December to February. It is best for picturesque because of the unspoiled beach scenes.
Railay Beach, Krabi Province.
Are Thailand beaches safe? If you are looking for the safest and best beaches, look no further. Railay is among the tremendous beaches in Krabi and a top attraction in Thailand.
However, the beach sits on a peninsula, and you can access it with a longtail boat. But something worthwhile for those asking whether are Thailand beaches safe.
Railay beach features white sand, cliffs and caves, lagoons, jungle landscapes, and limestone monoliths.
Are Thailand Beaches Safe? How to Know For Sure
One of the biggest problems in Thailand is that some beaches in the Gulf of Thailand and Andaman sea areas do not have full lifeguard cover to swim in due to strong currents. And that is why most tourists search "are Thailand beaches safe" before they plan a visit. 
However, if you doubt a beach, here are things to consider and ensure it is safe.
Ask Around
The best way to know for sure is by asking a local. Locals know best, and it's not just because they live there. There's also a good chance that locals have seen several swimmers get dragged away from certain beaches and end up drowning.
If you happen to have some family or friends that live near or on a beach you want to go swimming at, ask them how they would rate that particular beach.
Ask questions like: Is there lifeguard supervision, and are people regularly rescued from your locale's beaches? Are there any dangerous riptides around here? Are there sharks in these waters? Are Thailand beaches safe? And other relevant questions.
Check out the flags
The red and yellow flags at a beach indicate a current, so it might not be safe for people with weak swimming abilities or small children. However, just because there are no flags doesn't mean you should be afraid of going into open water; you should never swim when a red flag is up, but it doesn't automatically mean your chosen beach isn't safe or there are dangerous sea creatures.
In fact, some of the safest beaches are those that don't have flags at all. During your next vacation to Thailand, pay attention to how long it takes you to get from shore to sea — if you don't see any rocks or protruding land formations along your route, then chances are good that currents aren't an issue on that beach.
Check Rip Current signs.
If there's a rip current anywhere near, don't swim. Rip currents are powerful, narrow channels of fast-moving water that flow away from shore.
People caught in rip currents can be pulled offshore and out to sea very quickly; even strong swimmers have difficulty resisting them. If you get caught in a rip current, the best thing you can do is relax and float with it until it weakens or ends.
Call or wave for help only if you feel threatened by waves; otherwise, stay put until the rip current weakens and allow yourself to be carried back toward the shore.
Check Current Conditions on Weather Websites
Checking current conditions on the Andaman coast will let you know if any storms or rough weather are headed your way. This may cause some problems: it could make it too dangerous to go swimming, and you'll have limited beach time, which sucks.
To avoid these problems, find out when low tide is, and head down there while waves are at their calmest. Low tide makes water calmer — which means safer conditions for swimming — but also gives you more time on shore since the tide won't be coming in on top of you during your beach visit.
Keep an eye out for Warning Signs.
It's important to recognize warning signs that a beach isn't safe for swimming or sunbathing. Be alert for conditions like murky water, a lingering odour, strange-looking fish and marine life, and signs of disease. If you notice anything out of place, are Thailand beaches safe? No, take your family to another beach. 
There are plenty of beautiful beaches in Thailand that are both safe and scenic. You don't have to settle for less than what you deserve.
For some, the best evening in Thailand is a fantastic cocktail and a mean green curry, preferably while using just flip-flops and a kaftan. But for others, it's a far more raucous occasion.
The European-style beach clubs here include bottle service and a glammed-up crowd. At Koh Samui, the Nikki Beach, for instance, sushi, Champagne, and international DJs are the draws (the more subtle Wednesday movie nights are quite popular too), and at Phuket's Catch Beach Club (one of the island's better stretches of sand) the parties become a rave as the night goes on.
Tanaporn Massage Home on Koh Phangan in some way integrates an authentic atmosphere (flowering gardens, mild music, hushed surroundings) with deal prices (less than 10 an hour) and therapists who make your body as limber as your 18-year-old finest once again.
If you're lucky with your timing (in the earlier months of the year), the owner's mother-in-law may be in the area; the deceivingly small lady can make guys cry – her hands are that strong.
FAQ: Are Thailand Beaches Safe?
Still, you want to know whether Thailand's beaches are safe. Luckily, there's no need to worry — Thai beaches are some of the safest in the world, with excellent water quality, regular safety checks from government officials, and lots of lifeguards on duty to keep an eye out for anyone who gets into trouble.
We have also prepared a list of frequently asked questions below.
Is it safe to swim in Thailand?
It is perfectly safe to swim in Thailand. In fact, you will see hundreds or thousands of tourists swimming every single day. Every beach you visit will have lifeguards on duty who monitor and patrol all sections of the beach. It is not only safe to swim in Thailand, but it's also an awesome experience! The water is clear, warm, and inviting.
Is there any problem with sharks in Thailand?
Although shark attacks are relatively rare, they do happen. Unsurprisingly, Thailand has three common species; Blacktip Reef Shark, Zebra Shark, and Whitetip Reef Shark. Zebra Sharks and Whitetip Reef Sharks are usually nocturnal hunters who sleep during the day.
What should you avoid in Thailand?
Ask someone what they worry about most when visiting Thailand; chances are you'll hear rattlesnakes, alligators, or even typhoons. While those fears are common, they don't hold a candle to some of Thailand's other dangers; chances are you're much more likely to die from tropical diseases like Malaria, or drowning during the rainy season than in an attack by any wild animal. Unskilled tourists drown sometimes in water. You may also want to avoid box jellyfish stings.
Are there good beaches in Thailand?
Yes, you will find many good and safe beaches. If you searched for " are Thailand beaches safe, " there are many. These beaches are suitable for families, too. There are several secluded beaches if you're looking for a beach that's not so crowded. One great thing about visiting beaches in Thailand is that it's safe for swimmers because lifeguards are on duty at the most popular beaches. It's also a good idea to check if there are any water restrictions or warnings when travelling to Thailand, especially if you plan on swimming on beaches and not swimming pools.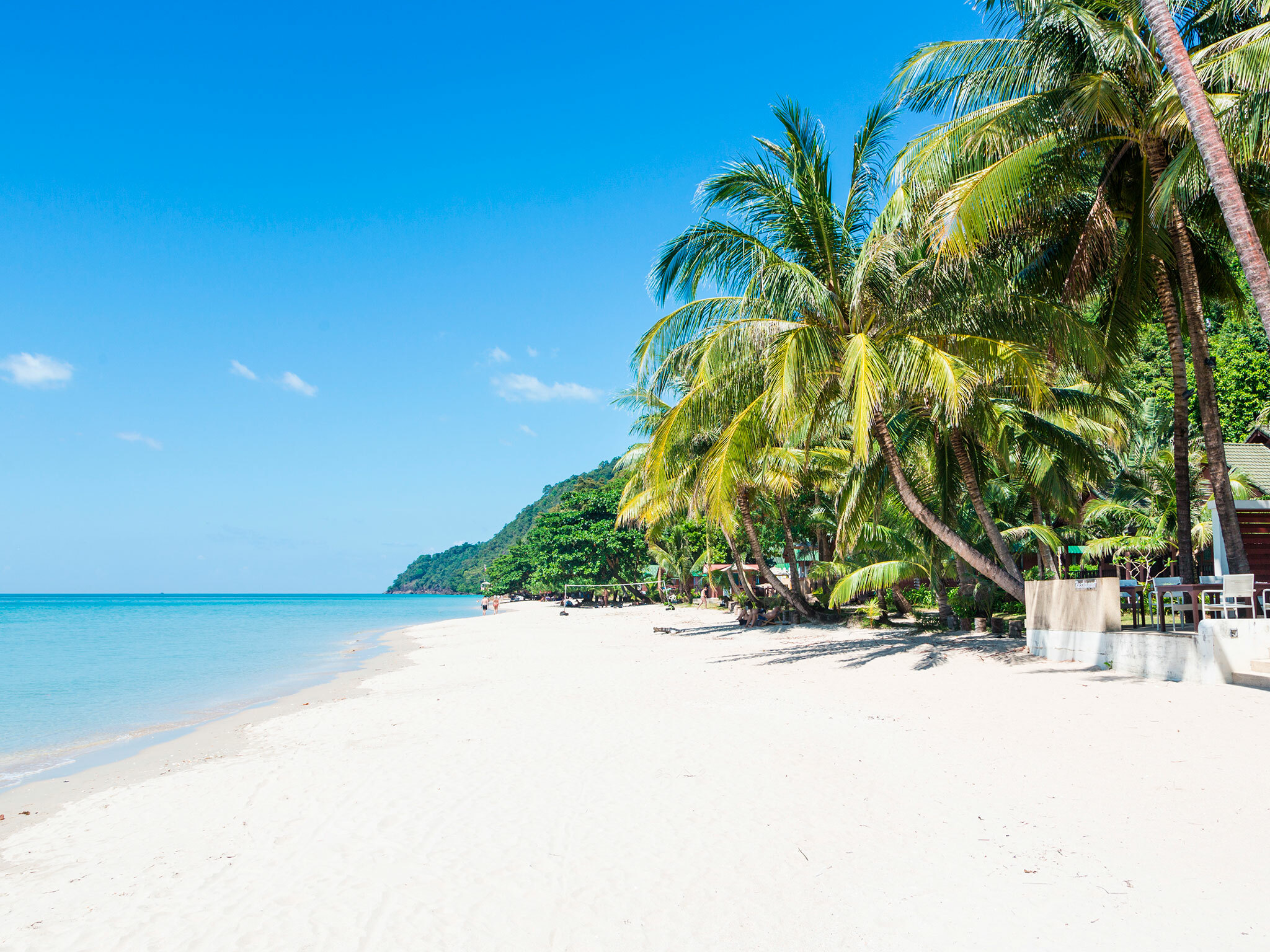 Bonus
As we've learned from our research, Thailand's reputation for being a safe haven can be somewhat exaggerated. However, with a little common sense and planning, you can have an awesome time and make it back home safely!
Plan your trip carefully, and keep these tips in mind when travelling around Thailand:
Keep Your Documents Safe
Your passport, cash, credit cards, etc., should all be kept on your person or in your bag. Leave nothing behind that would put you at risk of losing items that could get you into trouble (your hotel room should already be secure).
This is probably obvious, but it's important to remember that drunk people aren't always thinking clearly. Keep anything of value locked up in your room so you don't lose anything while out having fun.
Again, with everything going on in Bangkok especially, it's best not to walk around by yourself late at night unless absolutely necessary. And even then, try to stick to areas that are well-lit and populated by other people rather than dark alleys/streets where there isn't anyone else around. 6
Don't leave drinks unattended
If someone offers to buy you a drink, accept graciously but ask them to bring it to you directly instead of leaving it unattended somewhere nearby where anyone else could grab it and run off with your drink before you notice.
You might think that since drinking is such a big part of Thai culture, Thais know their limits better than most tourists do…but they don't! In fact, many foreigners who visit Thailand end up getting sick because they didn't realize just how strong some Thai liquor actually is. Always keep track of how many shots you've had and don't let yourself get too wasted.
Conclusion
Whether you're looking to take a vacation or relocate near Thailand beaches – Andaman coast, safety is often one of your main concerns. So, are Thailand beaches safe? That is the question you should ask yourself. Luckily, the beaches are safe, but in case of any dangers, there are guards and sign warning.
Good luck!